Freeview Light on the Chalford Vale (Gloucestershire, England) transmitter
This transmitter has no current reported problems
The BBC and Digital UK report there are no faults or engineering work on the Chalford Vale (Gloucestershire, England) transmitter.
Click to recheck
map is loading, please wait...
The symbol shows the location of the Chalford Vale (Gloucestershire, England) transmitter which serves less than 500 homes.
Map key
The
bright green areas
shown where the signal from this transmitter is strong,
dark green areas
are poorer signals. Those
parts shown in yellow
may have interference on the same frequency from other masts.
List by multiplex
|
List by channel number
|
List by channel name
|
See terrain plot
Chalford Vale transmitter Freeview broadcasts
If you have any kind of Freeview fault, follow this
Freeview reset procedure
first.
Digital television services are broadcast on a multiplexes (or Mux) where many stations occupy a single broadcast frequency, as shown below.
Mux
Aerial position
Frequency
Height
Mode
Watts
PSB1
BBCA

vertical max

C43 (650.0MHz)
146m
64QAM 8K 2/3
24.1Mb/s DVB-T MPEG2

3W


1 BBC One West, 2 BBC Two England, 7 BBC Three, 9 BBC Four, 70 CBBC Channel, 71 CBeebies, 80 BBC News, 81 BBC Parliament, 301 301, plus 12 others 200 BBC Red Button, 700 BBC Radio 1, 701 BBC 1Xtra, 702 BBC Radio 2, 703 BBC Radio 3, 704 BBC Radio 4, 705 BBC Radio 5 Live, 706 BBC Radio 5 Live Sports Extra, 707 BBC 6 Music, 708 BBC Radio 4 Extra, 709 BBC Asian Network, 710 BBC World Service,


PSB2
D3+4

vertical max

C46 (674.0MHz)
146m
64QAM 8K 2/3
24.1Mb/s DVB-T MPEG2

3W


3 ITV (West), 4 Channel 4 South ads, 5 Channel 5 Part Network ads, 6 ITV 2, 13 Channel 4+1 South ads, 14 More 4, 28 E4, 33 ITV +1 (West),


PSB3
BBCB

vertical max

C40 (626.0MHz)
146m
256QAM 32KE 2/3
40.2Mb/s DVB-T2 MPEG4

3W


101 BBC One HD (England no regional news), 102 BBC Two HD (England), 103 ITV HD (ITV Meridian Southampton), 104 Channel 4 HD South ads, plus 1 others 232 The Space,


Looking for these 26 channels?
The
Chalford Vale (Gloucestershire, England)
mast is a
public service broadcasting
(PSB) transmitter, it does not provide these
commercial
(COM) channels: 4Music, 4seven, 5*, 5USA, Al Jazeera English, Challenge, Channel 5 +1, CITV, Community Channel, Dave, Dave ja vu, E4+1, Film 4, Food Network, ITV 2 +1, ITV 3, ITV 4, Movie Mix, PICK TV, Quest, Really, RT English , Sky News, The Zone, VIVA, Yesterday.
If you want to watch these channels, your aerial must point to one of the 80
Full service Freeview transmitters
. For more information see the
will there ever be more services on the Freeview Light transmitters?
page.
Regional news from the Chalford Vale transmitter
BBC Points West
0.9m homes
3.4%
from
Bristol
BS8 2LR, 42km southwest
to
BBC West region - 60 masts
.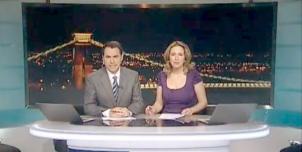 ITV West Country News (East)
0.9m homes
3.4%
from
Bristol
BS4 3HG, 41km southwest
to
ITV West region - 61 masts
.
How the transmission frequencies change over time
years
1984-97
1997-98
1998-2010
2010-13
27/3/13-
2013-18
aerial group

E

E

E

B

E

B

E

K

B

E

K

C40

BBCB

BBCB

C43
ITV
ITV
ITV

BBCA

BBCA

BBCA

C46
BBC2
BBC2
BBC2

D3+4

D3+4

D3+4

700
C50
C4
C4
C4

BBCB

800
C68
BBC1
BBC1
BBC1
| | | | | | |
| --- | --- | --- | --- | --- | --- |
| orange background for multiplexes names more | green background for transmission frequencies | lilac background for power levels in watts | 800MHz band: 4G mobile to start in 2013 | 700MHz band: possible 4G in 2019 more | 600MHz band: new or moved digital TV services more |
Notes:
+
and
-
denote 166kHz offset; aerial group are shown as
A
B
C/D
E
K
W
Italics for
analogue
, digital switchover was Wednesdays 24th March and 7th April 2010.
Comparison of old analogue and current digital signal levels
Analogue 1-4

8W

BBCA

,

D3+4

,

BBCB

(-4.3dB)

3W
History of Channel 3 in the Mendip transmitter area
• Breakfast ◊ Weekends ♦ Friday night and weekends † Weekdays only. Chalford Vale was not an original Channel 3 VHF 405-line mast: the historical information shown is the details of the company responsible for the transmitter when it began transmitting Channel 3.
Your comments: most recent posts are at the bottom
Your comments are always welcome. Please use the form below to add your thoughts or questions to this page. We will get back to you as soon as we can.